The conference is coming up in a few days, and I just finished the printed and digital schedule guides.
Online Live Preview 2018 Mobile Guide:
Click to download the 2018 PDF
For the 2019 guide, I just started with last year's files for continuity.
Click to download the 2019 PDF<span data-mce-type="bookmark" style="display: inline-block; width: 0px; overflow: hidden; line-height: 0;" class="mce_SELRES_start"></span>

Click here to download the 2019 PDF
The printed pocket guide is a 16-panel poster fold. At 4×6, it will fit in your pocket. Unfortunately, a few things may be out of date because some speakers changed after we went to print. But that's the limitation of print, which is why the mobile guide is so critical.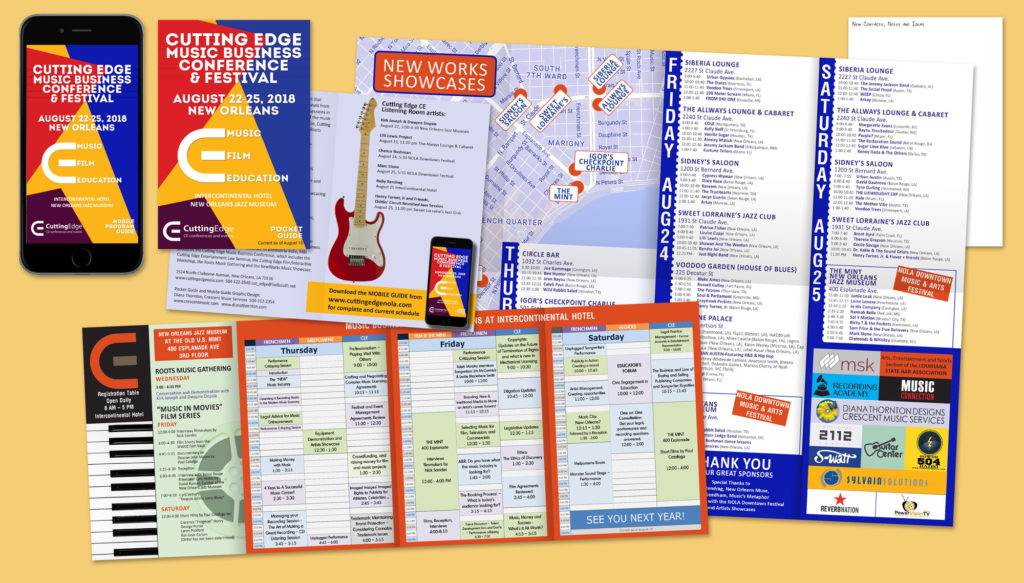 The two guides go hand in hand (literally), and bring  digital and print together seamlessly for a complete matching experience. The conference website has a link to download the Mobile Guide on their website and will be sending emails with the PDF as an attachment (it is only 7 MB). There will also be a sign at the registration table with the url to download the mobile guide, and the printed pocket guide also has a reminder to get the mobile guide.
The colorful interactive MOBILE GUIDE is optimized for smart phone viewing – 81 pages with many clickable internal links as well as to external websites. It looks just as nice on computer and tablet.
The home page provides a central menu to easily jump to all the key sections:
Like an app, there is also a menu on the top of each page to jump to the most important sections so you don't have to go back to the home page. But it also places a home button on every page to allow users to go back to the main menu from wherever they are.
The At A Glance Schedule is a handy easy-to-read grid with an overview of each day's sessions on a single page. The top menu in each section is customized to navigate to specific days within that section.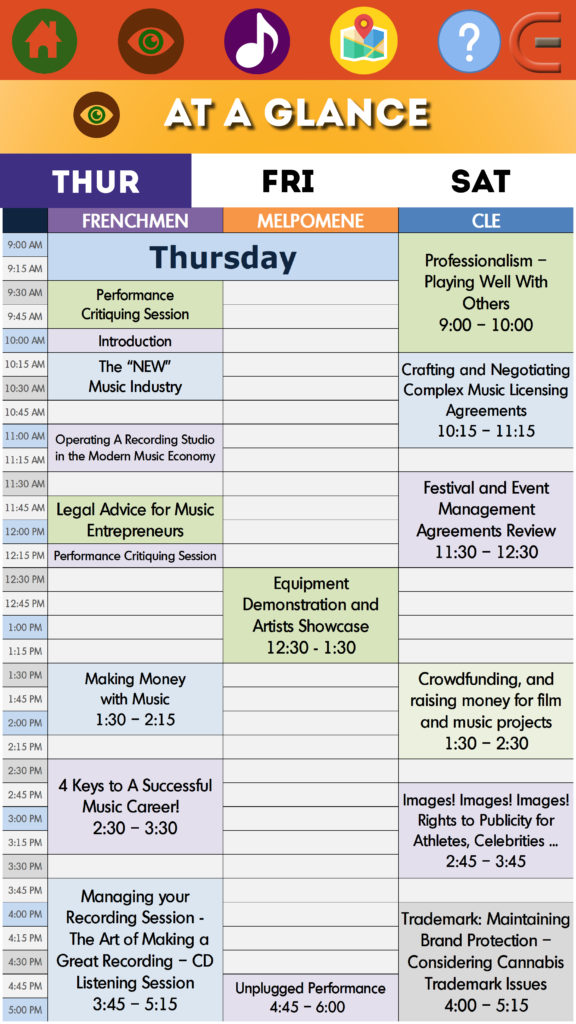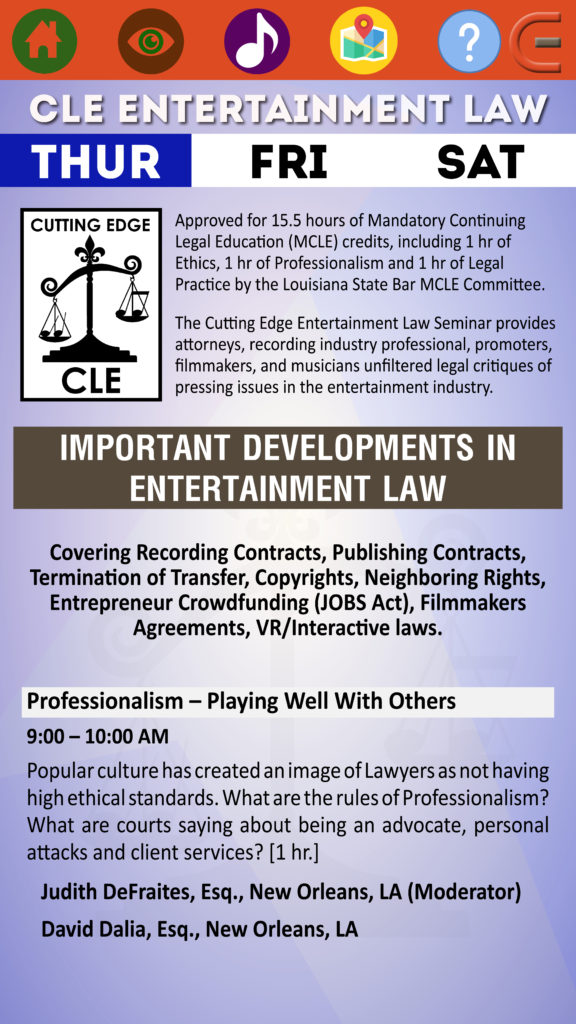 There are numerous ways the mobile guide makes paying sponsors happy. First, there is a sponsor logo page with each logo hot linked to the sponsor's website.
Plus there are full-page clickable ads strategically placed throughout the guide for various sponsors, artists, and outside vendors wanting to connect with this market. This is a fantastic revenue generator for the conference, provides quality, focused exposure for the advertisers, and makes it easy for attendees to learn more about these valuable resources.
Because the mobile guide is not limited by page count, there are numerous bonus pages devoted to describing the conference and organization, bios and high res photos. In the past we couldn't include everything we wanted in the print guide because it increased the cost of printing too much. Next year we may even include sound clips. With the mobile guide, the sky's the limit.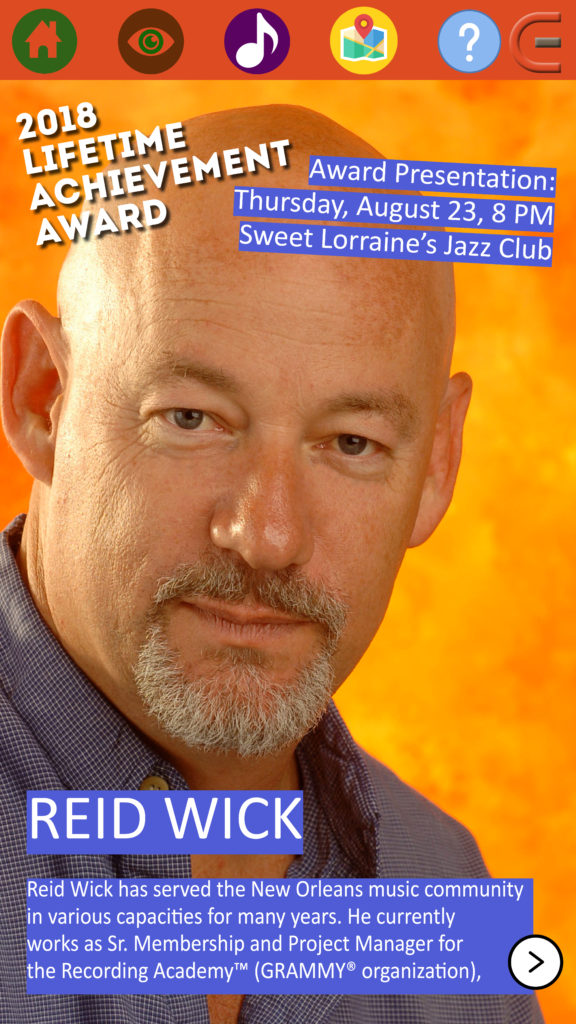 And because the speakers and artists can change at the last minute, it is also easily updatable. I just make the change in the source file and the conference emails and posts the new file.
This mobile guide format is universally compatible with all platforms, searchable, printable, archivable, password protectable, easily distributed, and familiar to most users. It works great in iPhone's iBooks app. Adobe Reader and Dropbox's PDF reader work well on any platform. The same file is compatible with and looks the same on iOS, Android, Mac or PC . It just works.

Call today to get my exclusive mobile guide and event design package for your next conference or festival. 504-312-2354 www.dianathornton.com
P.S. This format is also great for e-brochures, e-catalogs, e-books, and more.