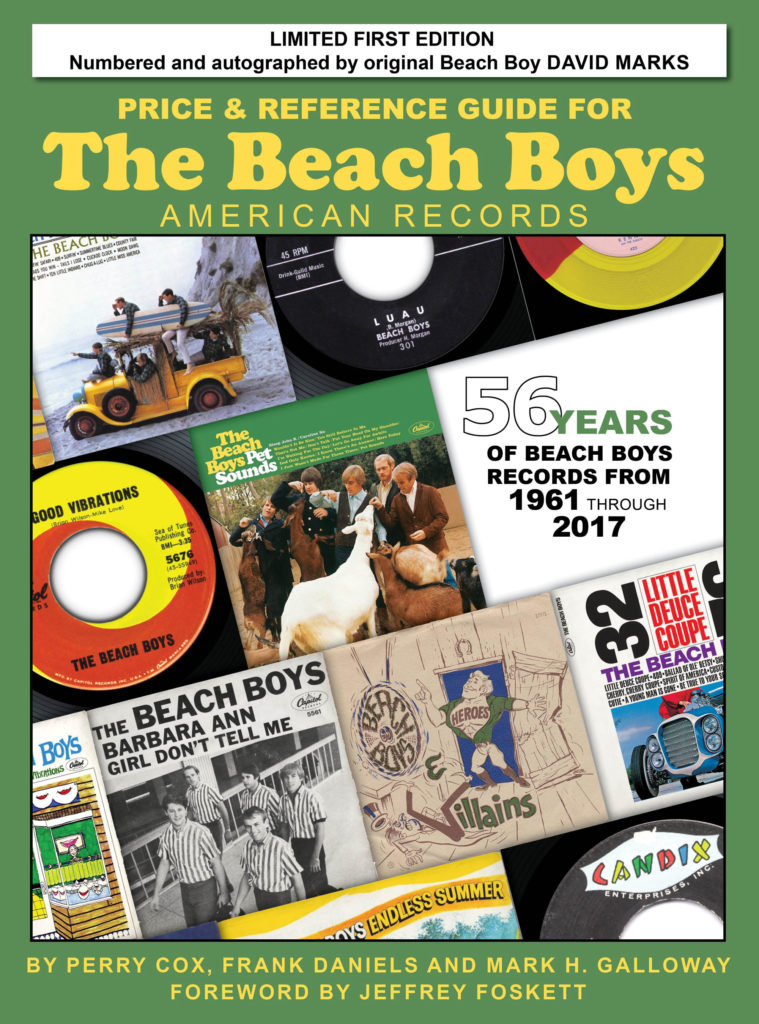 This nearly 500 page book has over 2,000 images. The authors spent years collecting the information and it took me months to layout and prepress the book.
By Perry Cox, Frank Daniels and Mark H. Galloway
Foreword by Jeffrey Foskett
We also designed a custom slipcase for a limited collector's edition. A PDF digital version is in the works.
Perry Cox, Frank Daniels, and Mark Galloway are three of America's foremost experts on Beach Boys record collecting. This team has assembled the very first price and reference guide for the Beach Boys ever published! This book is the most complete, thoroughly researched and detailed book of its kind in the world! Includes over 4500 Beach Boys Records, Tapes, and CDs, including solo! Over 2000 full color images. Current market evaluations.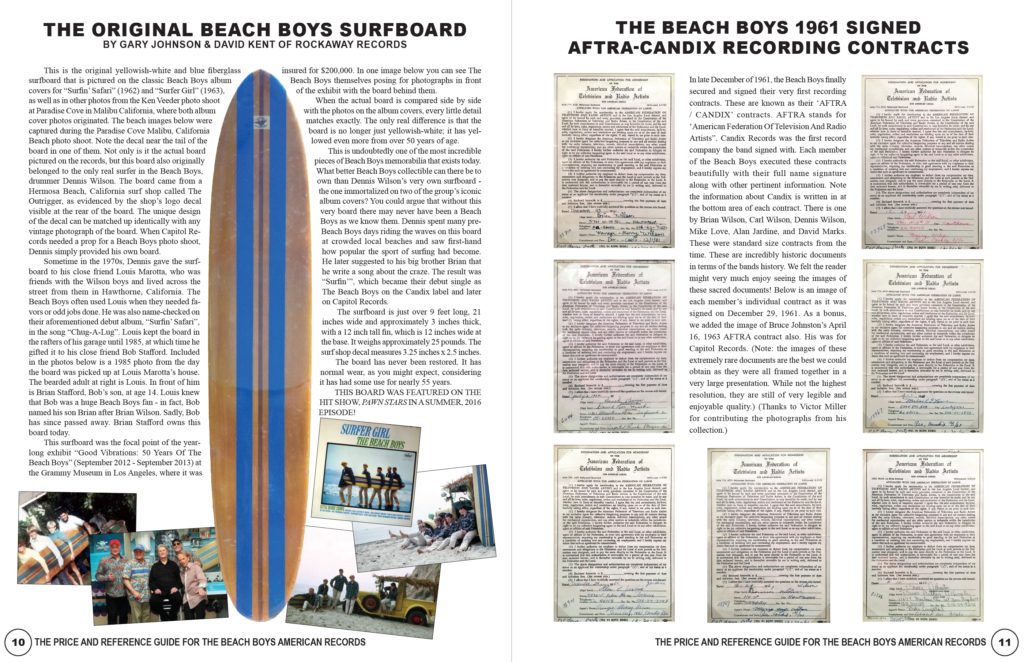 This is the best book that the authors have ever done. The layout is fantastic, very attractive and very easy to use. It is an extremely thorough and professional publication and long overdue. Not only does it list LPs, 45s, EPs, etc, but also includes exhaustive listings of cassettes, 8-Tracks, reel to reel tapes, CDs, Mini-Discs, etc, There are comprehensive solo and related sections as well. But it is so much more than a discography and price guide. The articles at the beginning are fantastic. Also, there are many "bonus images" throughout the book of some extremely rare items, such as the original Beach Boys surfboard, a Christmas card that Brian Wilson handmade for his Dad while in the 4th grade(!), concert posters and tickets, autographs, their first recording contracts and handwritten lyrics of "Catch A Wave". A job well done by Perry Cox, Mark Galloway & Frank Daniels! – Gary Johnson (Amazon review)

The "Beach Boys Guide" is nothing short of magnificent! The quality of the paper, pictures, printing, binding, etc. is extraordinary. The material is voluminous, and clearly took a massive effort to collect and organize. It will certainly be the standard by which other Beach Boy guides will be judged by. I can't imagine how much work it took to put this together.  – Bob Elliott (Amazon review)